PEOPLE
Preparations Proceed for the Development of Exciting Touring Routes to See the World Heritage Sites - The Promotion Council Conveys their Attractions to the World through Various Promotions!
Chairman, Sites of Japan's Meiji Industrial Revolution World Heritage Route Promotion Council Director, National Congress of Industrial Heritage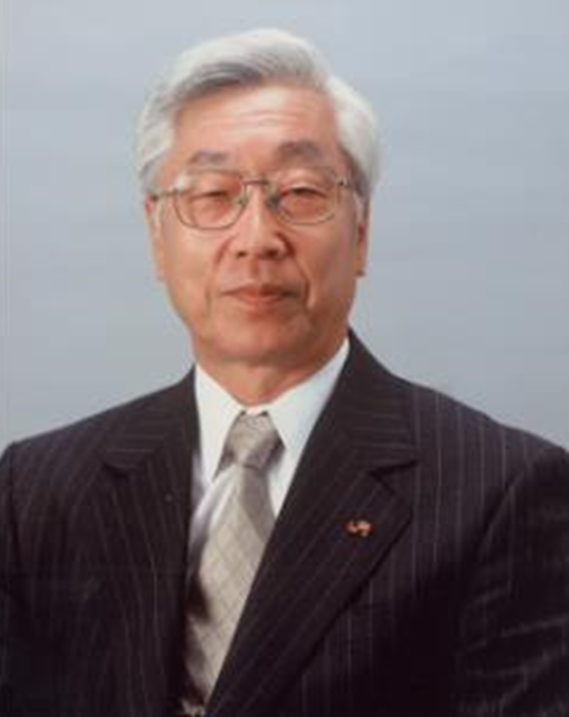 ■Making the Rounds of the Kyushu Industrial Heritage Sites on the Seven Stars in Kyushu and the A-Train
ーーI have heard that JR Kyushu is already offering an industrial heritage tour route on the Seven Stars in Kyushu luxury train.
The route covers more than just the component sites, but, yes, a number of the component sites are included in optional tours on the train's route. These include the Shoko Shuseikan in Kagoshima, Hashima Coal Mine (Gunkanjima) in Nagasaki, and Misumi West Port in Miike.
JR Kyushu also offers regular JR Kyushu Station Master Recommended Walking events. In the autumn of 2015, after the World Heritage listing of the Sites of Japan's Meiji Industrial Revolution, eight walking courses covering the component sites were recommended and proved very popular. The company continues to offer walking events that include the industrial heritage component sites. In April, and again in June 2016, a one-night, two-day A-Train Tour of the Ariake Sea World Heritage Sites was offered in collaboration with Kumamoto Prefecture and prefectural tourism associations. These tours included explanations by local guides of Misumi West Port and Manda Coal Mine, and also the Amakusa Sakitsu hamlet which has applied to be listed as a World Heritage site.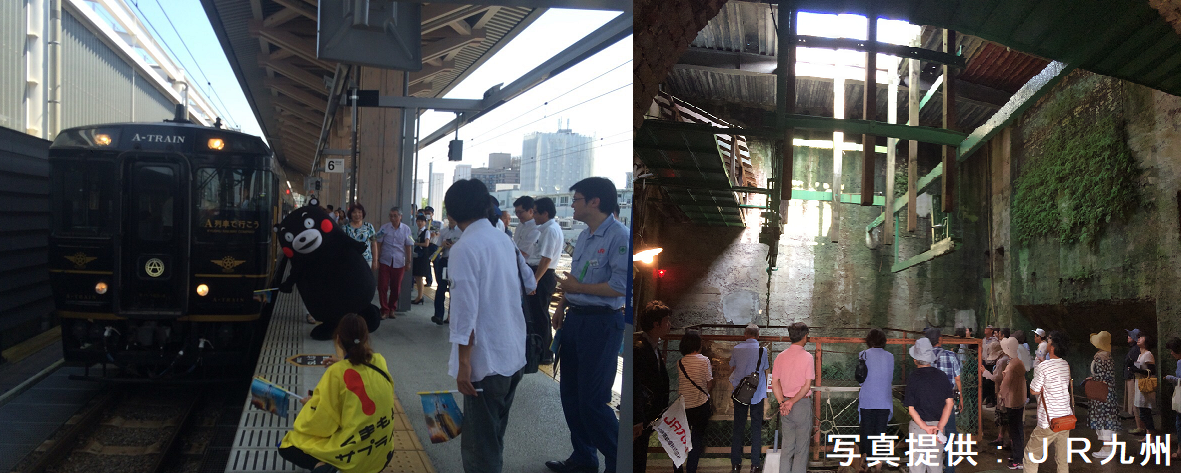 ーーA large number of the components of the Sites of Japan's Meiji Industrial Revolution are located in Kyushu. And needless to say, JR Kyushu is a major transport player in the region, particularly for the tourist industry. Please tell us your thoughts on the tourist industry in Kyushu and the expectations and issues that still need to be addressed.
As you know, I currently chair the Kyushu Tourism Promotion Organization. The Kyushu public and private sectors are working in tandem right now to develop tourism as a key industry for the region. The region's total tourism revenue for 2017 is projected at roughly 2.7 trillion yen. Our goal is to push this up to 4 trillion yen in 2023. It's an ambitious goal, but we are hopeful of an increase in visitors from overseas, the so-called inbound effect, and increases in travel expenditure rates. As it happens, automobile shipments from Kyushu currently total exactly 4 trillion yen. So, what we are trying to achieve is to make tourism a key industry on a par with the auto industry.
In 2017, last year, 28.69 million visitors came to Japan from overseas, the highest number ever. For Kyushu, the number was around 5 million for a growth rate of around 33% which is considerably higher than the average for all of Japan. Most of these people come from South Korea and other Asian countries, in part because there are a lot of direct flights from Asian countries to Kyushu's Fukuoka Airport. Our next topic of focus will be how to get more tourists from Western countries to visit Kyushu.
ーーIt is true Fukuoka Airport is right in the city. There probably isn't any airport more conveniently located in Japan.
Yes, local stakeholders have cited that convenience in their efforts to attract more direct flights from Asia, including those operated by LCCs. The inbound influx has changed our tourism industry considerably. Still, I think we need to attract more tourists from Western countries. Unfortunately, there are no direct flights from the United States or Europe in the winter. Fukuoka Airport has only one runway and little room for expansion. Still, we need to make greater efforts to promote the city of Fukuoka as one of Western Japan's leading centers for tourism and business and increase its capacity to take in visitors. Localities throughout Kyushu need to take stock of their tourism resources and enhance their appeal as a travel destination. I am convinced there are still a lot of resources in Kyushu that we haven't even tapped yet.
ーーHow do you position the Sites of Japan's Meiji Industrial Revolution in the midst of all this and what are your future expectations for the role the Sites may play?
The Sites of Japan's Meiji Industrial Revolution are scattered throughout Kyushu. The more of the heritage components tourists visit, the longer their stay in the region and the more they are likely to spend. This is what we are hoping for. And it means we need to provide explanations of the historical and cultural value of these sites for foreign visitors as well as those from other parts of Japan. We will need to learn more about their interests and needs.