PEOPLE
Japan's Uplifting Industrial Heritage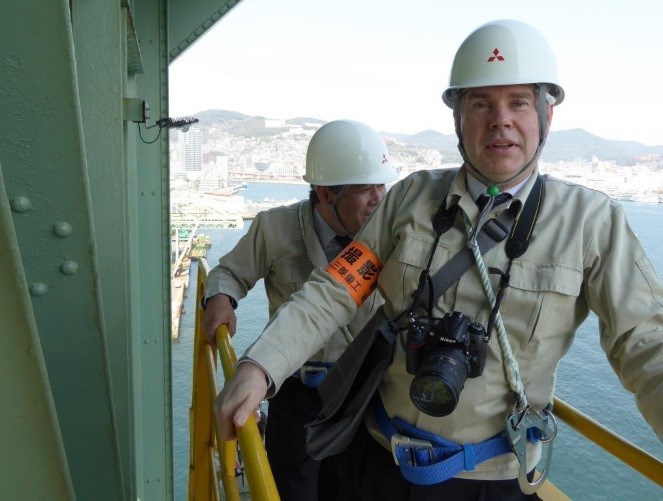 Head of Industrial Heritage, Historic Environment Scotland, Edinburgh
In 1987, I was very lucky to discover and help rescue some abandoned industrial records in the recently closed factory of Sir William Arrol & Co of Glasgow, builders of the Forth Bridge. In amongst the records were drawings and photographs of Giant Cantilever Cranes across the world, two of which just happened to be in Nagasaki Prefecture. Since then, I have had the pleasure of working with Dr Brian Newman of Newcastle University, whose own research has demonstrated the importance and iconic significance of these cranes, and of the Nagasaki Crane in particular.
At the same time, the importance of Nagasaki's Scottish links have been further emphasised by the celebration of Thomas Blake Glover, and his decision to build Mitsubishi's Kosuge Dock using equipment and technology from his home city of Aberdeen. With this in mind, and having heard more about the Meiji industrial sites World Heritage nomination when attending the TICCIH 2012 congress in Taiwan, I thought it would be worth proposing Nagasaki be taken on as the final Scottish Ten site.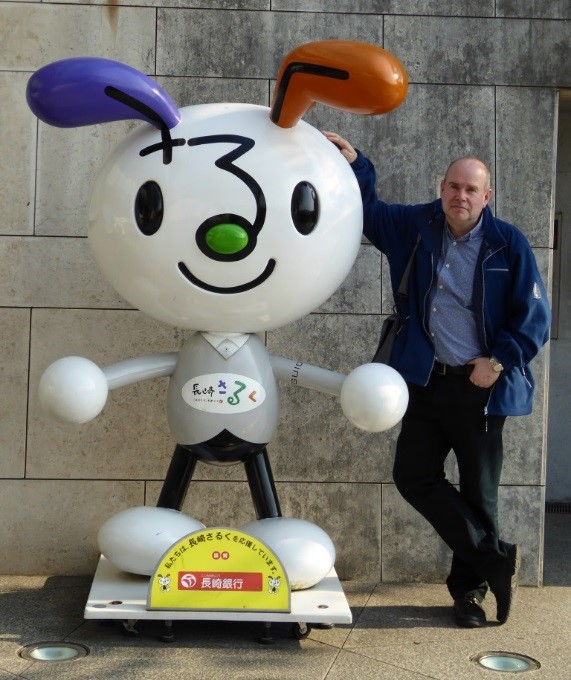 Vol.8
The City Connected to the World: Making the "Treasure of Nagasaki" the "Treasure of the World"
Vol.7
The next generation of technological innovation is born from carrying forward history and culture. - Sites of Japan's Meiji Industrial Revolution open the way to "conserving while using"
Executive Director of Kogakuin University
Vol.6
The Tea Plantation Hill Where You Can See Two World Heritage Sites at Once, Mt. Fuji and the Nirayama Reverberatory Furnaces--The Next Dream Is a "Mini Reverberatory Furnace for Children" to Provide Experiential Learning
Mayor of Izunokuni City, Shizuoka Prefecture
Vol.5
Giving Greater Force to the Preparation of Routes toward Promoting "Heritage Tourism" - Recollections of the Unforgettable Bombing of Hometown Kure City and the Hiroshima Atomic Bomb
Representative Director, General Incorporated Foundation National Congress of Industrial Heritage (Advisor, Public Interest Incorporated Foundation Capital Markets Research Institute)
Vol.4
3D Digital Documentation of the Giant Cantilever Crane and Kosuge Dock
Head of Data Acquisition at The Glasgow School of Art's School of Simulation and Visualisation
Vol.3
Japan's Uplifting Industrial Heritage
Head of Industrial Heritage, Historic Environment Scotland, Edinburgh
Vol.2
The Scottish Ten Project
Scottish Ten Project Manager, Historic Environment Scotland, Edinburgh